50 X 50 Reunion Giving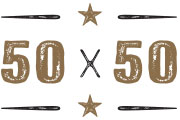 Fifty Sarratt Society members in 50 years.
With this single idea, Vanderbilt launched this effort in 2018 — laying crucial groundwork for cultivating knowledge and understanding of planned giving throughout the community.
The bold, new Sarratt Society initiative engages alumni from each Vanderbilt class, beginning with their 30-year Reunion, to achieve the goal of 50 Sarratt Society members by their Quinq (50-year) Reunion.
To help achieve this goal, leaders from each Reunion class will be selected as Sarratt Society Chairs — ambassadors who build awareness and understanding of the 50 x 50 program through peer communication. Class chairs share their own stories of giving, encourage others to make planned gifts and provide updates on the program to their classmates.
50 x 50 allows you to support your class while ensuring the things that keep you coming back to Vanderbilt are preserved for future generations. Contact the Office of Planned Giving for more information or to document your planned gift and have it counted!
© Pentera, Inc. Planned giving content. All rights reserved.
Disclaimer