Investing In Vanderbilt's Future, Investing In Vanderbilt's Endowment
Vanderbilt's endowment is the single most important financial underpinning for the university, ensuring the long-term sustainability of our mission. In fact, we owe the university's very existence to an endowed gift made by our founder and namesake, Cornelius Vanderbilt. Almost a 150 years later, that gift, along with countless others, continues to help Vanderbilt flourish as a world-class hub for education, research and service.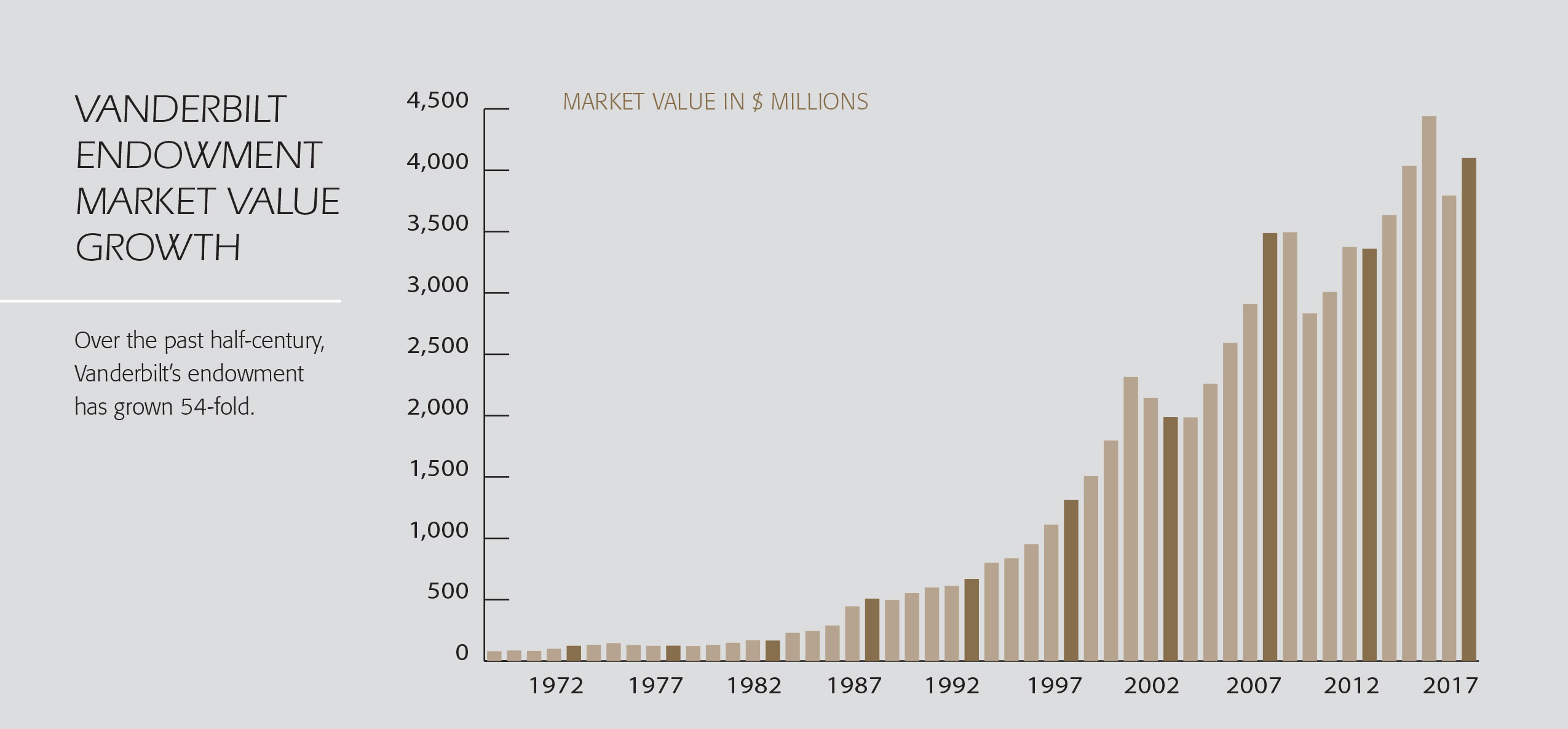 The vast majority of planned gifts are directed for endowed purposes. These gifts become donors' lasting legacies at the university, benefiting students, faculty programs or other special interests. In particular, Vanderbilt serves as a trustee for a number of charitable remainder unitrusts, giving donors access to the Vanderbilt endowment's strategy, returns and oversight by the university's investment team.
To find out more about the impact and performance of Vanderbilt's endowment, please contact the planned giving office at (615) 343-3113.
© Pentera, Inc. Planned giving content. All rights reserved.
Disclaimer