The Sarratt Society at Vanderbilt University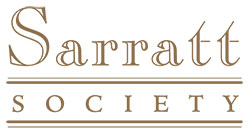 To recognize those who understand the important legacy a planned gift creates, Vanderbilt established the Sarratt Society. The generosity and vision of planned giving donors help sustain Vanderbilt's standing as a world-class teaching and research university, creating new opportunities for our faculty and students to serve and advancing excellence across campus.
Planned gifts, such as bequests or those that provide income for life, may benefit particular schools, departments or special purposes such as scholarships, endowed faculty chairs or any other area of the university. No minimum gift amount is required for membership. Currently, the Sarratt Society includes more than 1,000 members who support areas across Vanderbilt.
Named for Dean Madison Sarratt, the society reflects his commitment to and enduring support of Vanderbilt. For almost 62 years, Sarratt invested heart, mind and soul in Vanderbilt University and its students. During his later years at Vanderbilt, Sarratt was fond of reminding students and others that the university would outlast them, stressing that "what you do for Vanderbilt will live on and on."
Recognition includes:
Our Sarratt Society members regularly communicate with Assistant Director of Stewardship Kanoa Naehu at (615) 875-8679 with any questions about planned giving or Vanderbilt University.
Please contact our office with any questions. We would be delighted to talk with you about how you can join the Sarratt Society today!
---
Remembering Dean Sarratt's Famous Words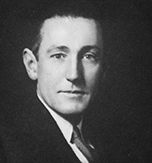 "Today I am going to give you two examinations—one in trigonometry and one in honesty. I hope you will pass them both, but if you must fail one, let it be trigonometry, for there are many good people in this world today who can't pass an examination in trigonometry, but there are no good people in the world who cannot pass an examination in honesty."
–Dean Madison Sarratt
© Pentera, Inc. Planned giving content. All rights reserved.
Disclaimer